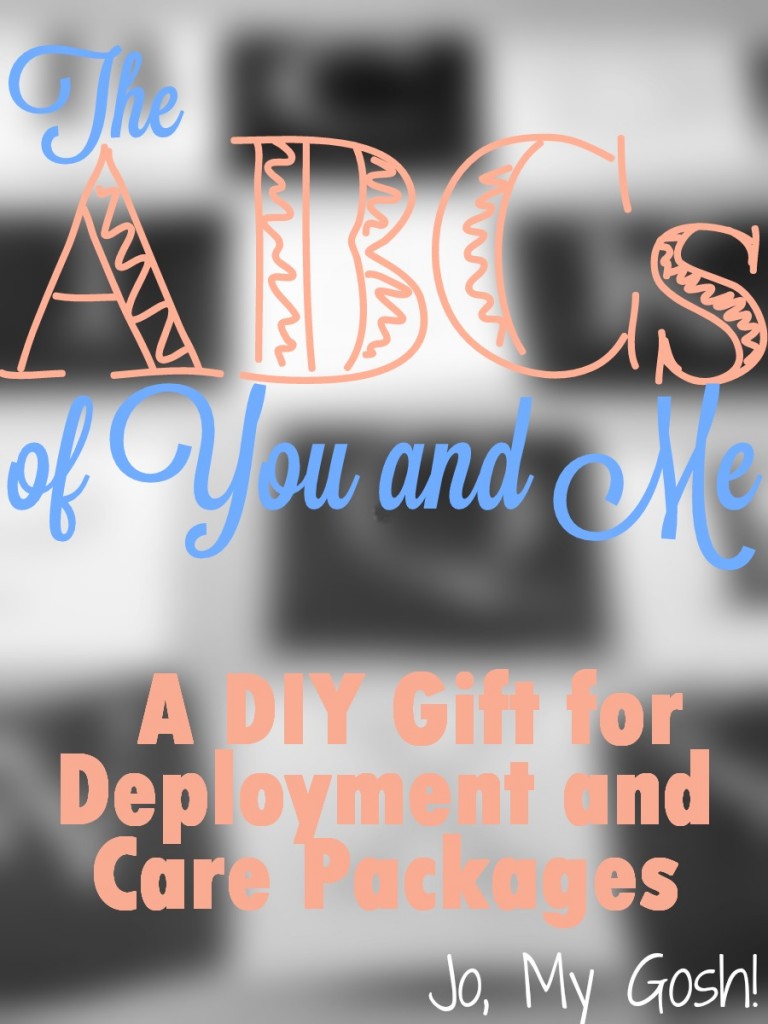 A few weeks ago, a wonderful reader, Megan sent me a series of emails containing pure gold. I mean that in the truest sense of the word. Megan and her husband dealt with their first deployment in 2011. The FRG wasn't active, so she dealt with the deployment mostly on her own… by making care packages (my kind of gal)! If this seems like deja vous, it's because I featured her fabulous Queen of Hearts playing cards project previously.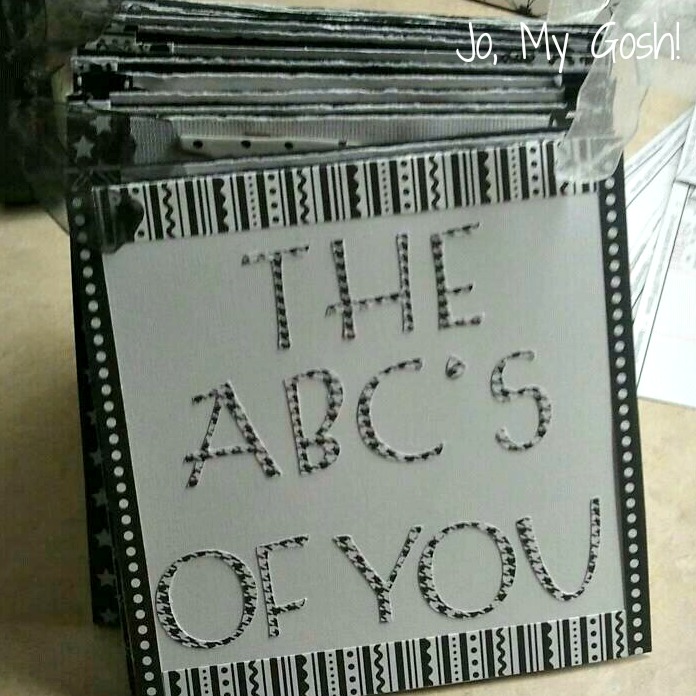 Megan used scrapbook paper, card stock, and punch-out letters to create this small treasure. Each letter of the alphabet to represents something special about her husband or their relationship. To bind it, she used a hole punch to cut holes through the upper left-hand corner of each page and then tied ribbon through it.
This is a fantastic project that can be done economically and is still meaningful and important. It also can be themed for holidays and special events– anniversaries, births, etc. I love that this project can be tucked into a care package as part of a larger whole, or it can be mailed off in a bubble envelope as a surprise and a way to supplement the bigger care packages.