This is a sponsored post in partnership with T-Mobile. All work and opinions are my own.
I do.
When I said those words five (almost six!) years ago, life did not become lonely or difficult. At least, not right away. When I said those words in the church I had grown up in, surrounded by people I love and who knew me, across from the man who had my whole heart, I definitely was not alone. It was the happiest (although very nerve-wracking) day of my life. It stayed happy for a while.
Life wasn't lonely or difficult during our honeymoon.
Or during the first few weeks of married life, even though John was working 15-hour days and sometimes didn't get home until late, late, late.
It wasn't until a few months into life as a military spouse when, without job prospects, I felt completely… useless. I didn't realize how important earning a paycheck had been to me because I had consistently earned for myself during my entire adult life. I didn't realize what being 'career-less' would do to my self-esteem. It's not that life had always been easy for me, but I had never been challenged in that way before. And I didn't realize how much I would miss the camaraderie of my coworkers or the ease of being close to my family and friends at home.
It was rough, y'all.
And I probably don't have to tell you that, because nearly every military spouse I've ever met has had a similar experience. While the details might be different, it seems that almost every military spouse has had a rough go of military life at some point on their journey. Whether it's a PCS that takes them away from good friends, an emergency made more difficult because of limited finances, a beloved career pushed aside for the needs of the military, or another equally difficult experience, military spouses know loneliness and frustration.
And it is for that reason, that it's incredibly special when I see an organization doing things that make you feel seen and heard as a military spouse. And it's especially wonderful when they're doing so in concrete, meaningful ways. T-Mobile is doing just that for our military generally, but also Military spouses, families and veterans.
Here are three major, very cool ways that they support us:
3. Offering a sweet, sweet discount on services
T-Mobile offers one of the widest ranging–if not the widest– military discount programs that I've ever seen, through their T-Mobile ONE Military plan which provides all the benefits of the T-Mobile ONE plan at a specially discounted price. Not only are active duty service members eligible for this plan, but so are veterans, retired military personnel, members of the Reserve and National Guard, and Gold Star families. All you need to do is verify your military affiliation (which is super easy through T-Mobile's process).
Depending on your needs and size of the plan, the T-Mobile ONE Military can knock 20–50% off the T-Mobile ONE plan. With T-Mobile ONE Military, if you enroll through AutoPay, you'll get:
One line at $55/month (a 20% savings)

Add a second line for an additional $25/month (a 50% saving)

Add three to six lines more lines for an additional $10/month each (a 50% saving). 
There are a bunch of other perks involved with the T-Mobile ONE Military plan including free Netflix. (Yay!) (And by the way, these prices already include taxes and fees, so there aren't any additional costs.)
In addition, T-Mobile just announced a trade in deal on all the new 2018 smartphones from LG, Samsung and Apple — including the Apple iPhone XS, iPhone XS Max, and iPhone XR — that gives you up to half off your new phone when you trade in your old one. With this deal, you can get the new iPhone XR for just $10/month when you trade in your old phone. And when you combine the trade in deal with T-Mobile ONE Military you can get four lines of unlimited AND four new iPhone XR for just $35/month a line.
(If you have questions about any parts of the discount, just contact your local T-Mobile store or call 1-800-TMOBILE.)
2. Rolling out the welcome mat
T-Mobile has pledged to hire 10,000 military spouses and veterans in the next five years. Yes, that's 10,000. This initiative extends to their corporate, retail, and customer service positions. It's legitimately their biggest hiring commitment ever. And let's be real: T-Mobile is everywhere. The chance that you'll PCS next at a location where T-Mobile has a presence is pretty high. The Magenta team is all about making veterans and military spouses feel welcome and like they're part of the team. Check out their toolkit— it walks you through the process of applying for jobs as a military-affiliated person, from start to finish, and includes interview help specific to T-Mobile's process, resume help, and an example of what the start of your career with T-Mobile could look like (including a "translation" into military-that).
Interested? Check out their job search and email a recruiter! You could be one of the 10,000 to work for a nationally recognized, certified 2018 Military Friendly Employer.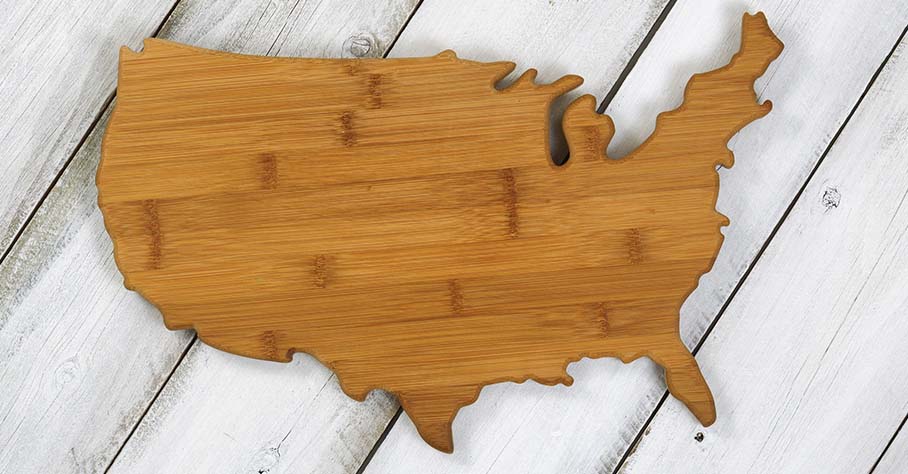 1. Providing extra career help
Transitioning out of the military? T-Mobile has partnered with FourBlock and their Career Readiness Program and sponsors recruiting events, career seminars, and tailored training programs for veterans. In fact, because of T-Mobile's support, FourBlock was able to expand to 20 cities in order to better serve job-hunting veterans. FourBlock is an organization that seeks to help veterans transition from their military career to their civilian one with the least amount of friction possible, through intentional networking opportunities and actually useful professional development. FourBlock dates for 2019 are already out… and there's quite a full slate of goings on!
Beyond these three foundational pieces of their military initiatives, T-Mobile does philanthropic work and makes substantial donations through veteran-founded — and led — Team Rubicon and other military community non-profits.
Kind of cool to see behind the Magenta curtain, don't you think?
Learn more about T-Mobile's veteran and military spouse pledge here.