Disclosure: I received product from Easy Canvas Prints for a review. I only review and endorse products that I enjoy and believe that my readers will, too. All opinions are my own.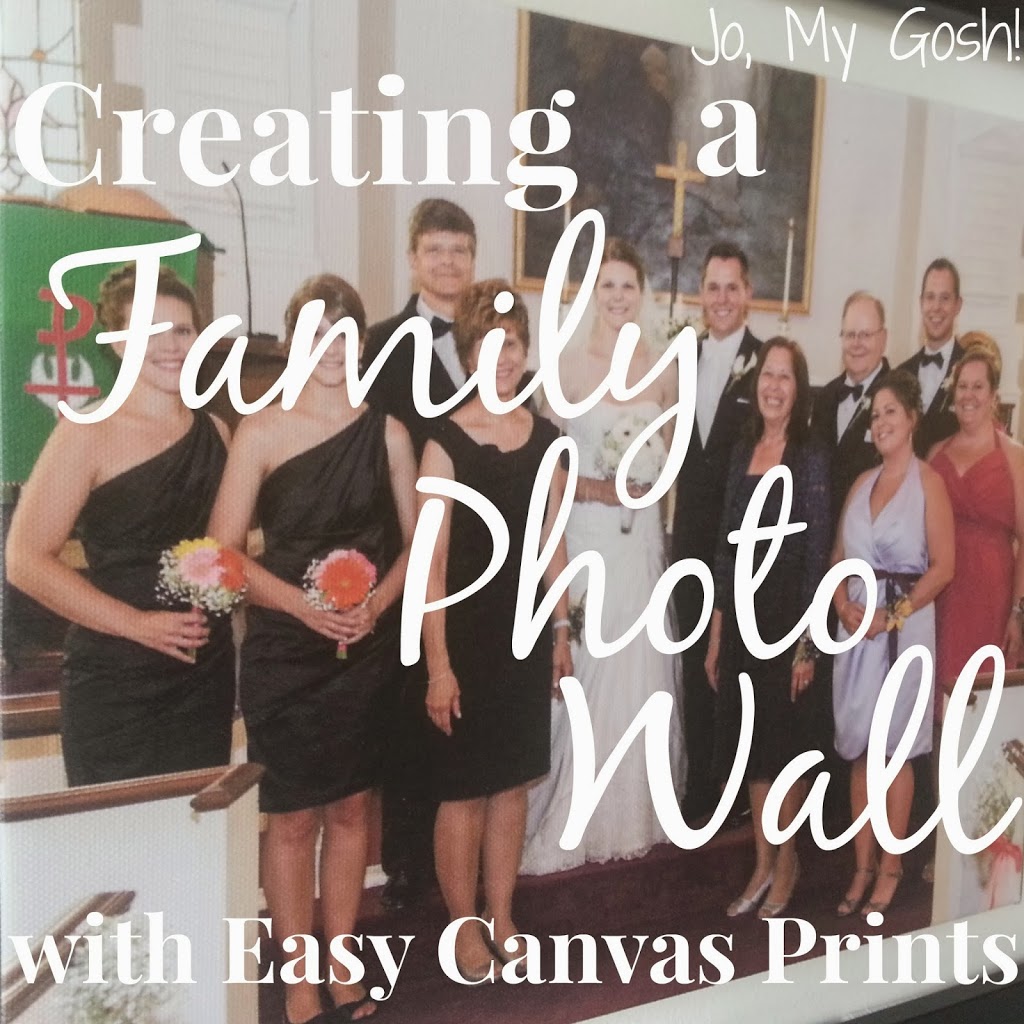 John and I have wanted to put together a family photo wall in our house since… well, since our wedding! If you remember, we honored our grandparents and parents with their wedding photos displayed around our cake.
We bought the frames and printed the pictures with the intention of them going up into a huge collage wall of pictures of family and friends. Well, we've finally done it! It took us seven months and two moves before we could actually get it done, but it's done now and it's a thing of beauty.
I had stayed away from creating the wall for about a month since I wasn't really sure what I wanted to do with it. Even though we used 3M photo strips and didn't drill a single hole, I was still hesitant. (I am about most decorating endeavors.)  With the help of Easy Canvas Prints, however, I really found some inspiration. (And I'm not joking!)
The ordering process was very easy– you just select the photo you want printed on the canvas and position it. I chose one of my favorite photographs from our wedding. Currently, it's the only one we have of both sides of our immediate family. (And everyone looks so dapper and beautiful! It's hard to get 11 people all in the same picture without any blinking!)
If you'd like, you can have the photo wrap around with the canvas; I chose a black border instead, since I didn't want any of my family members to be wrapped around and distorted.
The canvas print is light enough that we actually did hang it with 3M strips instead of putting a nail in our apartment wall. It's nicely finished and honestly, it looks like a quality photograph– the picture isn't hindered by the canvas. I really like the different texture it gives our photo wall.
We'll continue adding to the wall with more candid photos of family and friends as the years go on; but for now, I'm loving the simplicity of it.
If you'd like to order a canvas of your own from Easy Canvas Prints, check out their coupon page where they frequently have coupons that are 50% off.