This post is sponsored by Extended Stay America. All opinions and work are my own.
It's the end of the day. The kids are fighting. All of your worldly possessions are in your car… or a moving truck that you haven't seen for the last two weeks.
You. Are. Tired.
But you've pulled into the parking lot of the hotel you're going to be staying at while you find your new home at your new duty station. What hotel did you choose to stay at? Why? It seems like a little thing, but the hotel that you end up crashing at for those first few weeks can mean that you're comfy and less stressed, or it can add another layer of frustration to an already tense situation.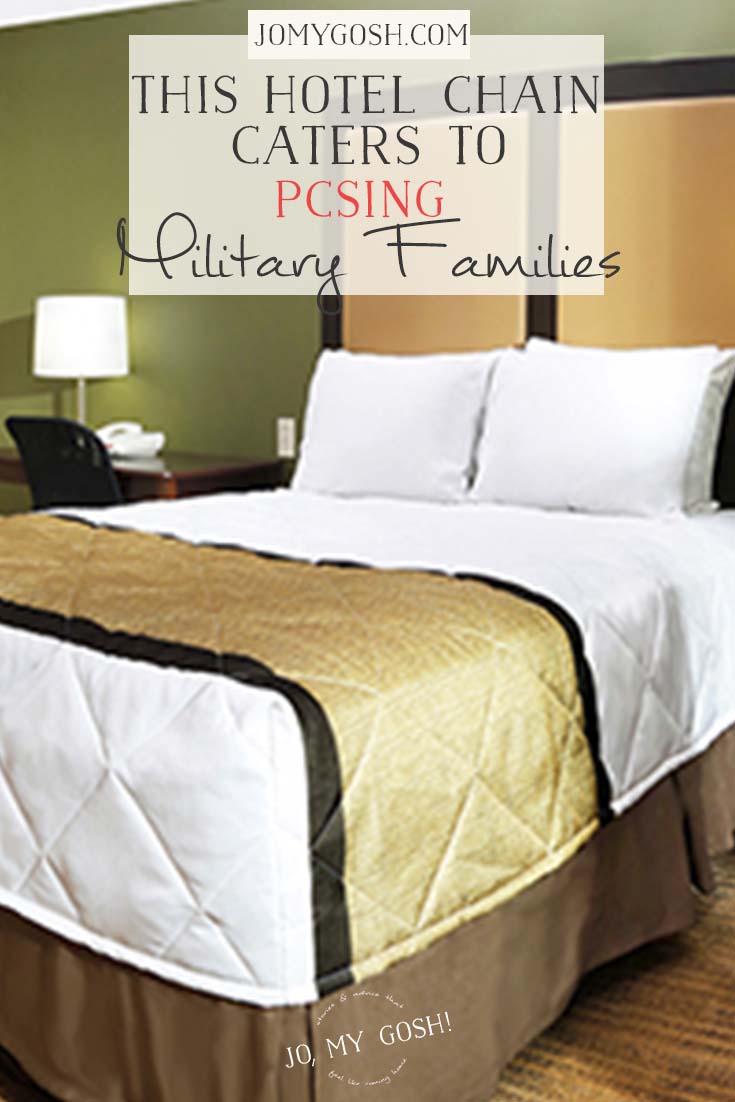 Let's talk a little about how Extended Stay America might be the perfect choice for you.
Space
ESA hotels aren't regular hotel rooms. Think studio apartment, instead. Instead of shoving the youngest in a cot in the closet, there's space for everyone to stretch out and stay a little further out of each other's hair. (And there's weekly housekeeping, too.)
Kitchen and laundry
Make dinner in your room, rather than running up the bills (and your scale) with unhealthy, expensive take-out and fast food. ESA rooms have fully equipped kitchens. Need an extra plate? More forks? Ask at the desk.  And laundry is a whole lot easier as well. ESAs have on-site laundry which means you don't have to drag your family's dirty clothes to a shady laundromat miles away. Win.
Rates
PCSing or TDY? If you're on military orders, ESA makes it easier to comply with the rates and rules. ESA hotels have government TDY and PCS rates. In fact, all ESAs are registered with CCR as government contractors and are FEMA-approved, too. Depending on your situation, you can find rates for daily, weekly, or monthly renting. Many rates are at or below government and military per diem, so you're not dipping into your financial reserves.
Extra perks
Saving money is always on everyone's mind when it comes to PCSing. When you stay with ESA, you'll have free wifi so you can stay connected to the world and a flat-screen TV with premium channels in your room. Every hotel also offers grab-and-go breakfasts every morning (and there's coffee too).
PCSing soon? You'll want to check out ESA's hotel finder that is specific to military bases. (That's way easier than dragging around a Google Map!)