There are no rules that say a corporation has to have a program to support deployed military personnel, so when a company wants to send freebies to service members overseas, it's time to get excited! After all, a freebie from a company means you can curate another care package of your own! Below you'll find a list of eight companies that will send free stuff to deployed military members.  You might be surprised which companies are included in this list!
A quick note about free product programs: Programs come and programs go–sometimes quickly.  This list has information that is correct and researched to the best of my ability at the time and date of publishing. I have used some of the programs on this list but cannot personally vouch for all of them. If you have, let me know in the comments! I'd love to know about your experience! Finally, I have not been paid by any of the companies on this list– I'm just sharing this info because I think it's great for the military community!
Community Coffee – Community Coffee, a family company that's been around since 1919, has the Military Match program that will double the coffee you send to your deployed service member! Buy and ship four bags of coffee to an APO/FPO or military base address, and Community Coffee will add another four bags of coffee and a mug for free!
Dunkin' Donuts – It seems America runs on Dunkin'… even overseas! On the "Contact Us" form, select "Military Coffee Request" for your category. Then add your contact information, plus the APF/FPO of your deployed service member to enter him/her into a lottery to win a case of Dunkin' Donuts' ground Original Blend coffee.
Green Beans Coffee – Active duty military members (and full-time National Guard & Reserve members) can sign up for Green Beans Coffee's Cup of Joe for a Joe program to receive a free cup of coffee. Green Beans provides very clear instructions for signing up.  If you'd like to contribute a cup, you can buy a cup here.
Hershey's Chocolate – "Wherever you go, no matter how far, you'll always see a Hershey's bar!" Hershey's makes good on their old jingle by sending a Hershey' care package to overseas military members with APO/FPO addresses.  Use this link, fill out the form, and send your sweetie some sweets.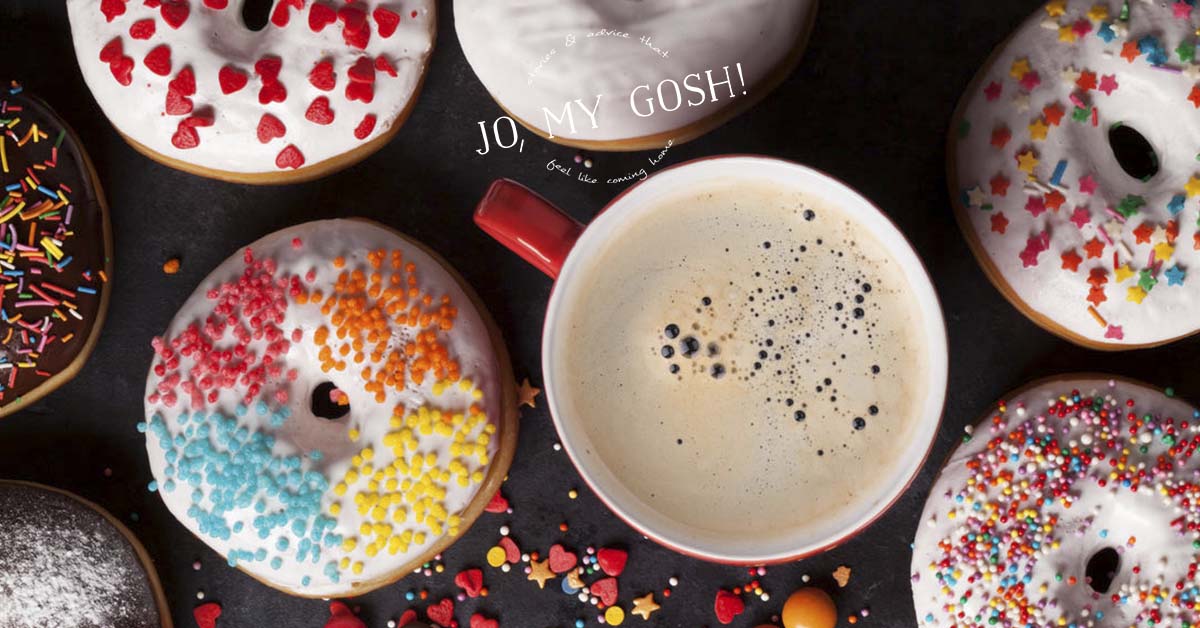 San Francisco Bay Gourmet Coffee – The Nominate A Soldier program from the Rogers Family Company allows you to nominate a soldier overseas to receive some free coffee. Simply fill out the form and coffee is on it's way.
Starkist Tuna – Starkist has a "Tuna for Soldiers" program that will supply Starkist Tuna pouch products to deployed troops with overseas military addresses.  Send an email with your service member's name and APO/FPO address information to [email protected].
Zippo – By heading to the General Inquiries page, you can send Zippo your deployed service member's service email and APO/FPO address. They'll send a free lighter. Some folks have reported that Zippos sends a care package or more than one lighter!
BuildASign.com – Okay, okay… This company doesn't send free stuff to your deployed service member, but they will send you free stuff for when he or she returns–BuildASign.com provides free "Welcome Home" banners! Choose from a variety of templates for a free 2'x4' or 3'x6' banner or 18 x 24 jumbo card single-sided sign to give your loved one the welcome reception they deserve.