This post is sponsored by BabbleBoxx.com. 
About that entrepreneur life? For many military spouses, it's not just a passion, it's a necessity. Self-employment helps to smooth over the frustrations of job-searching every two-to-four years with each new PCS. It provides more financial stability, too, in a world where a two-income family is needed, rather than wanted.
I became an entrepreneur when I left my career as a high school teacher. I had no idea what I was doing at the time and ended up learning so much of it by trial and error. Maybe you're feeling that way. Maybe you've been being a total boss for years. Maybe you're thinking about dipping your toe in. No matter where you are, these products are ones that have entrepreneurs in mind.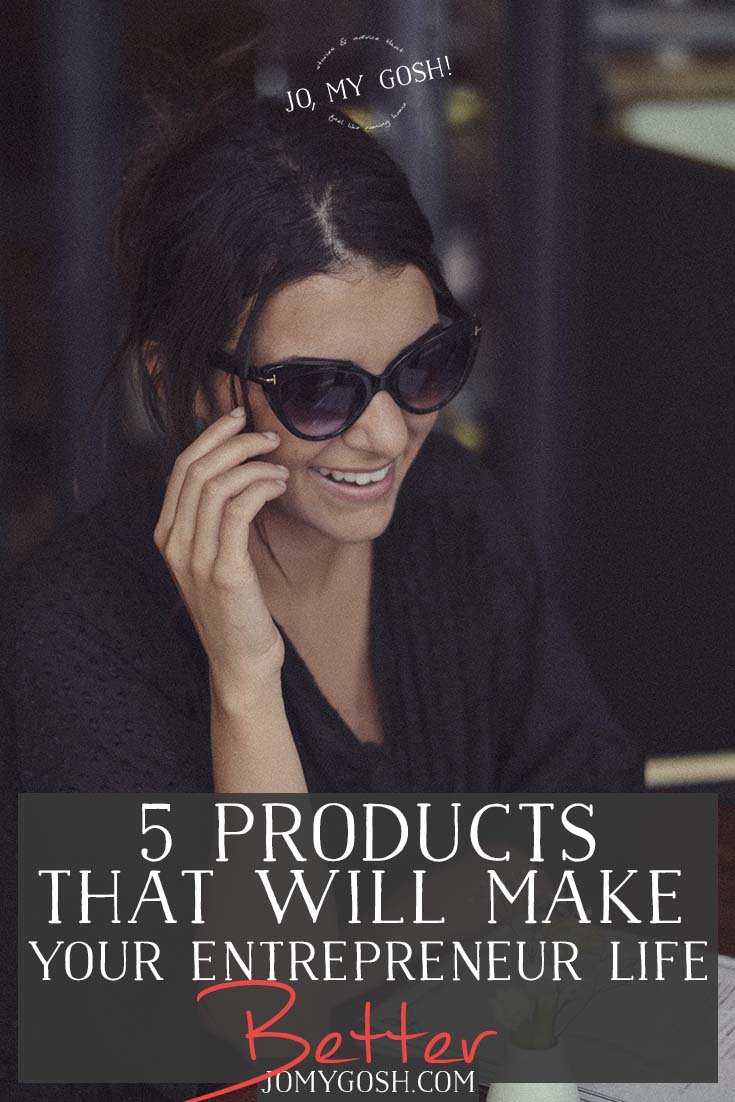 A gift for clients
You've crossed all your T's and dotted all of your I's. You've finished the project for your client. You're tying up the loose ends. Don't forget sending the client a little something special. Not only is it a nice gesture and a great way to cap off a big accomplishment, it also helps to strengthen your relationship with your client. Cultivating clients isn't just a nice thing to do, it's good business practice. Think personalized business gifts when you're looking for something to send. This gorgeous bottle of California red from Gift Tree is the perfect example. It comes in a gift box, can be sandblasted with one of five different messages, and comes with a complimentary card that can also be personalized.
A snazzy presentation
Going into a big meeting or just love great stationery products? Levenger's Quilted Softfolio is a professional leather notebook, featuring elegant details (like a magnetic closure) and a ton of pockets to keep you organized. The Quilted Softfolio includes a Freeleaf Annotation Ruled Notepad, and a Circa Annotation Notebook. Slip Levenger's True Writer Classic Rollerball ballpoint pen–a pearl and gold-plated stunner–into the pen tab in the Softfolio so you're ready to take notes and be a total boss from tip to toe.
A masterclass in digital security
As an entrepreneur, there is no IT department or HR consultant. It's just you, boo. So professional development becomes even more important, even though you have less time (and probably less energy, too, at the end of the day). Enter "Is Your Digital Front Door Unlocked?" a book by Gary Davis, a cybersecurity expert from McAfee. This book will walk you through cybersecurity threats as well as how you can shore up your online presence.
A morning routine
Being your own boss can be a ton of fun… but it can also make things more difficult. After all, with no one tracking when you clock in and out, it's easy to work late into the evening, sleep in, or push off what you need to do, inevitably making things way more stressful than they need to be. Start your morning off right with a routine, self-care, and a way to reinvigorate yourself after a late night killing it. VITAL C's holiday face care set includes hydrating facial cleanser, hydrating anti-aging serum, and hydrating eye recovery gel, all infusing your skin with vitamin C as well as other vitamins and antioxidants.
If you're an entrepreneur, tell me– what's your favorite go-to product that makes your life awesome?