I am being compensated for this post as part of the Operation In Touch Brand Ambassador Program via MSB New Media. All thoughts and opinions are my own.
John and I spent more than 2 years in a long distance relationship. In fact, before we got married, our relationship had only ever been a long distance relationship. We had been friends in college, but reconnected when I sent him a letter while he was in boot camp years after we had graduated. We spent hours on the phone, and even more writing letters and emails and traveling back and forth between Virginia Beach and Baltimore to see each other. And then John deployed for a year… so, more long distance. Yay.
Those two years taught me a lot. They taught me that, yes, I can live without John, but no, it's not as fun. They taught me that our relationship is strong and resilient. We've learned how to overcome obstacles and figure out problems. We've had to be honest and direct with each other. We've seen each other at our best and our worst… and we still want to be together.
While I wish we would have been able to date in the same area, I'm also thankful that we were able to find each other again at all. So I won't get too upset with the shouldas and wouldas. If you're in a long distance relationship, here are just a few things I've learned from being in one myself:
Communicate
Communication is important in absolutely every relationship, but since it's really the only way to relate to each other (since you don't really have the benefit of non-verbal communication), you have to learn how to best communicate with your other half. We're lucky though– we have the most methods of communication at our fingertips than ever before in history! Throughout our long distance relationship, John and I wrote letters and emails, sent texts, spent massive amounts of time on the phone, drew cartoons and pictures, sent pictures through email and text, left voicemail, Skyped, did Google Hangouts, loaded pictures and video on USB drives, made mixed CDs, and G-chatted and Facebook chatted. Phew. See? Tons of options. Use them.
Understand
Be understanding of each other and each other's circumstances. There will be times you'll just not be able to talk… or text… or whatever. That's okay. You do not need to be in constant communication. Likewise, if a unforseen monkey wrench gets thrown into plans–whether the fault of the military or just life– learn how to roll with it and be resilient.
Prioritize
Schedule time with your partner. Literally schedule it in your planner or calendar. Every few weeks, John and I would sit down (usually over the phone) and go over everything that was coming up in our lives. It made us feel like we were sharing our lives with each other and gave us the chance to prioritize our relationship over the bustle of our daily lives.
Live
You cannot stop living your life because you're in a long distance relationship. I know there's a serious temptation to be glued to your computer or phone all of the time, but trust me, it's not healthy. Make time to do things with your friends. Do things for yourself. Hurdle obstacles, meet interesting people, do cool thigns– live a life worth talking about to your partner.
[Tweet "You cannot stop living your life because you're in a long distance relationship."]
Carpe diem
When you're together, make it count. (Duh, I know.) But really, make it count. Talk about what you want to do together and create a list of those things. Spend time saying I love you (if you have already) and enjoying "normal couple" things. Eat at restuarants you've wanted to try or go on that bike ride you've been talking about. Don't worry about the clock ticking down until you have to be apart again. Early on in our dating relationship, I would get obsessed with that Sunday afternoon goodbye. It's not worth it. Enjoy the time you have– after all, being in a long distance relationship won't last forever.
Believe
This one's super touchy-feely, but it's the honest truth. If you want your relationship to flourish and succeed, you have to believe in it. If you believe it will work, you and your partner will internalize that belief and work to make it happen (both consciously and subconsciously). Of course, there will be obstacles and hardships, but they are easier to deal with if you feel deeply rooted in your relationship and believe it's something worth working for and protecting.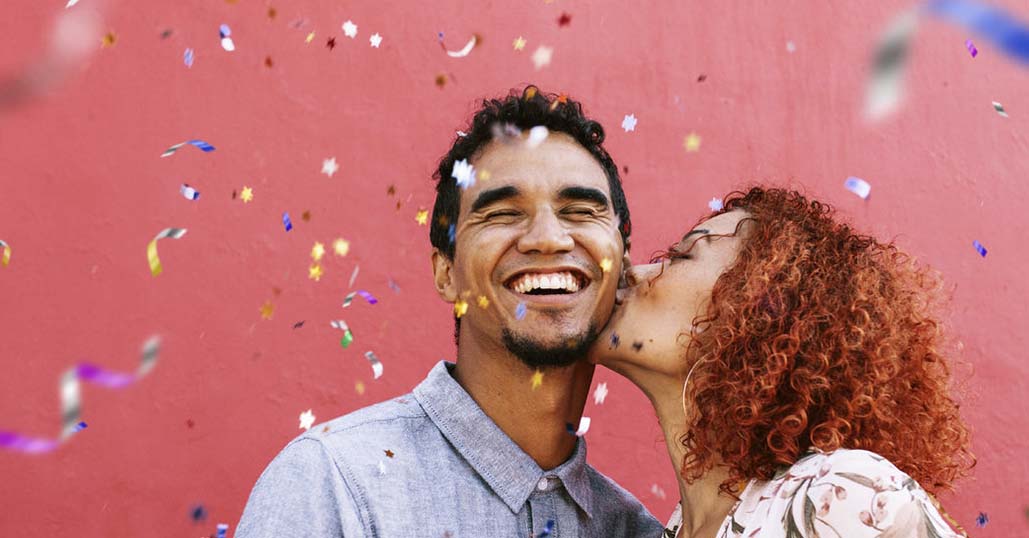 If you're in an LDR, what advice would you give others? Let's start a dialogue– I can't wait to hear what you have to say!