This is a sponsored post written by me on behalf of Navy Federal Credit Union for IZEA. All opinions are 100% mine.
Six (six?!) years ago, right around this time, I was beginning to hyperventilate pretty much every night I pulled out a huge binder after work. It was my wedding planner–every detail, every color, every idea. I was planning for a wedding to a guy who was 7,000 miles away at the time. And my guess is that right now, there are more than a few military significant others who are feeling that very same pressure, and frustration, and excitement, and emotion. Here's what we learned over that year apart as we planned and dreamed and saved for our wedding:
Get on the same page
You've always got to start with communication. What kind of wedding do you want? Many military couples opt for small weddings whether in a church, on a beach, in a courthouse, or somewhere else. But not all military couples go small. In the same way, some go traditional, others are more daring. This is your wedding– what do you both envision? What is your (realistic) budget? What time of the year are you thinking? As you talk, write your ideas down. Then split them into negotiables and non-negotiables. This is particularly important if your spouse-to-be is on deployment, on work-ups, will be in basic, or will otherwise be difficult to reach while you're planning wedding stuff.
Set a budget
While you're having that conversation, make sure money is absolutely part of it. Money can be tough to talk about… but guess what? You're getting married to this person and you're going to have tough discussions with them more than once. As you set a budget make sure you are considering how things are being paid for– not just how much you're willing to pay for them. Will you cover certain things? Will your fiance? What about your parents or other family members? If you're going on a honeymoon, how will you pay for that? This is also a great time to talk about how you'll handle financials as a married couple. Will you have separate bank accounts? Combined funds? Consider Navy Federal Credit Union as a way to make smart financial choices and accumulate wealth as a military couple.
Prioritize
Every couple will have different priorities. For us, we spent more money on photos and video of our ceremony and reception. Perhaps a dress is important to you, or maybe a delicious catered meal is number one. Know what those priorities are, and then figure out how to make the other pieces of your wedding fit together. We quickly learned a few tricks and hacks (like shopping at Ikea for decorations and working a little magic with save-the-dates).
Don't be bashful
Ask for military discounts as you plan your wedding. (No, really!) We saved 10% of our venue costs because I asked for a military discount… just on a whim. You can bet that I asked for a military discount repeatedly throughout the process. Sometimes discounts were available, sometimes they weren't, and sometimes we got a little extra perk, even though the company didn't technically have a military discount.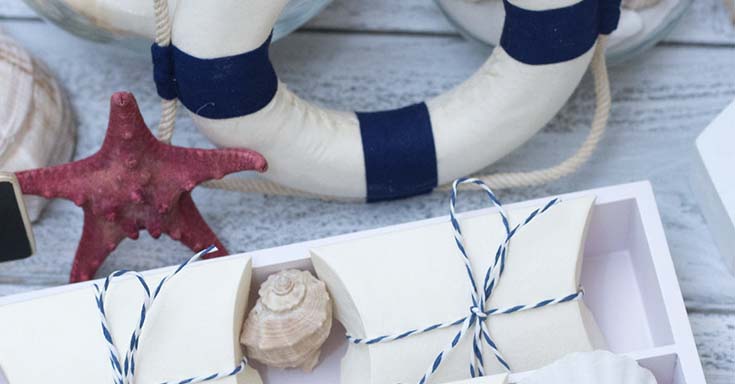 Use those military benefits
It might not work for everyone, but you definitely want to at least consider how your fiance's access to military benefits may help your bottom line. Plenty of military couples get married at officer's clubs or on military recreational beaches, honeymoon at Navy Lodges, or check out the MWR for ticket discounts. If you or your spouse (or both) is getting married in uniform, you'll probably save a money instead of buying a tux… unless you have to buy a dress uniform or accouterments for the special day. (Just keep that in mind!)
Keep an eye open
Even though you've set a budget, figured out who's paying for what, prioritized, and are using some money-saving ninja skills, you still want to be careful to watch creeping costs and bills. Small things–like the unexpected cost of tailoring or a small splurge on a veil– can add up over time. And if you have credit card debt, those bills could suddenly become monumental and could add to financial and emotional stress. (Let's be real: You don't need any more of that when planning a wedding.)  overcoming and reducing credit card debt is important, especially if you are combining your finances as a married couple and assuming each other's debt. (If you are, you'll definitely want to look at this information about credit card balance transfers.)
Want More Military Wedding Tips? I've Got You. Read More: