I am being compensated for this post as part of the Operation In Touch Brand Ambassador Program via MSB New Media. All thoughts and opinions are my own.

It's no secret: I love care packages. At last count, I think I have more than 50 posts about care packages on Jo, My Gosh! (Can you say obsessive?) But really, care packages are probably the most fun part about deployment. I've received emails from all kinds of military spouses from all walks of life, and usually they'll comment on two things: 1) how they began thinking about care packages when they found out about deployment and 2) how they really liked making them.
It doesn't matter if you make packages worth of placement in a museum or if you put items in a box and call it a day. It's about the connection between you and your loved one– and that seems to make everyone on both sides of the deployment feel much closer and much better.
So when it dawned on me that I had never written about what could possibly go wrong and ruin your care package, I knew I had to write right away. Many of these tips spring from my experiences learning how to get it right through deployment, a few come from situations readers have emailed me about, and the remaining come from my overactive (but actually logical) imagination.
Declare
When it comes to customs forms, fill them out fully. Better documentation means less chance that your box will get opened and rifled through by customs.
Avoid the booze and other contraband
It's really tempting to send the things that the post office and the military explicitly tell you not to send. Double-check on what is permissible to ship– it might be different depending on where your loved one is.
Separate edibles and chemicals
There's no easier way to ruin the entire contents of a care package then to send cookies right next to scented candles or cleaning products. Those smells will leach into food. (Trust me– been there, done that.) To be safe, ship foods in one box and send another with all of the smelly stuff.
Send ahead
Depending on where your loved one is influences how long it will take the mail to get there. If you're able (sometimes it's different for different circumstances), send a test package to see how long it takes to get there. This is really helpful when it comes to getting care packages to their destination on or before a special date or holiday.
Pay attention around Christmas
Around November ever year, the USPS posts a chart of dates to demistify sending mail over the holidays for APO/FPO addresses. Holiday mail volume means that the mail might be delayed, so playing by the USPS's mail-by chart is especially helpful. Keep an eye out for it on the USPS' website as November approaches.
Package appropriately
Some boxes sent to APO/FPOs have a very, very long trip ahead of them. Make sure that you've packed your care package well. Close the box up, give it a shake. If you hear things sliding around, fit a little more packaging material in. Shredded paper, newspapers/magazines, and plastic bags work well (and are cheap filler!).
Protect the cookies!
Send cookies and other easily crushable items safely. I did this three main ways– vacuum sealing, packing them in empty cereal boxes, or leaving no room for movement inside the box. Other people swear by using empty Pringles tubes. When it comes down to it, your loved one (and their friends) will still still eat the smashed, tiny bits that get to them.
Think about the temperature
If you're sending in the summer or to a hot place, avoid shipping chocolate. If you want to send sweets, go with ones with higher melting points.
Send Priority
If you're shipping to an APO/FPO, for the love of your wallet, ship Priority mail. It is much cheaper because there isn't a weight limit and there's a discount to the shipping price when you send to a military address.
Save time
And while you're at it, the USPS will also send you Priority packaging materials, allow you to fill out customs forms online, and will pick up your scheduled Priority packages. If you've got a ton to do and don't want to forget about your loved one, this is a perfect way to save some time. (And avoid grumpy lines of people at the post office.)
Rethink those boudoir photos
Packages sometimes get lost or end up rerouted by accident. (One of my letters to John took six months to get to him… and it went to bases he's never even been to.) My advice? Don't send any photos (physical or digital) you wouldn't want in someone else's hands. Besides, in some places, there are regulations against sending those kinds of photos and it could end up as trouble for your recipient.
Label clearly
If you're sending repackaged items or had to remove some packaging to get it all to fit in the box, make sure that you take the time to tape (or Sharpie) labels clearly on the packages.
Take precautions with iffy materials
I might be the only person in the world who is hyper vigilant about this one. When I sent John care packages, I was always very, very, super careful not to send anything that could be mistake for something else. For example, I had a pretty healthy aversion to sending anything that was white and powdered (like baby powder). In the nightmare scenario in my head, the bottle splits open, the baby powder starts leaking  through the cracks of the package, and the box gets torn apart for possible anthrax.
Double and triple bag it
You're not supposed to send liquids. You're really not supposed to send liquids. But people do– I did too. When I sent John this root beer pong package, I sent him six bottles of root beer. I was careful to tape down the caps, bag them all separately twice in gallon Ziploc bags. While I've never done this, I have heard of people lining the box with diapers when sending anything containing liquid so that the diapers soak up as much as they can in case of a leak. Kind of a brilliant idea, if you ask me.
Think it through
Especially if you're loved one is in a place with few resources, make sure that you think about all of the things they might need to consume or use what you're sending. For example, when I sent John birthday brownies and boxed icing, I also sent a few knives, forks, and napkins. If you're sending electronics, make sure you're also sending the right batteries or charging cords.
What precautions do you take to avoid a care package disaster?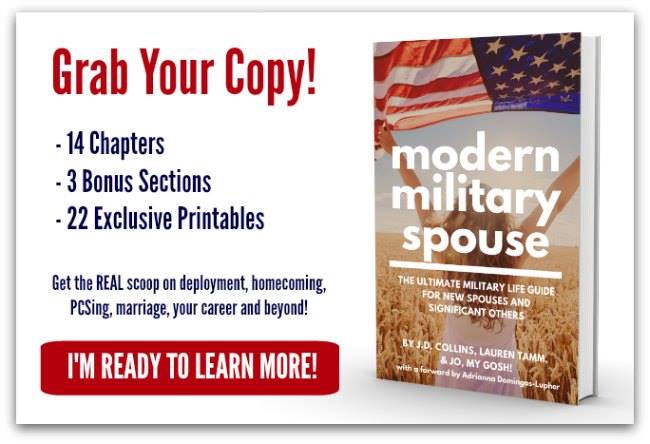 Photo credit: U.S. Army National Guard photo by Sgt. Eddie Siguenza/Released, modified by Jo, My Gosh!