I began blogging at the end of August last year. For the first few months, I had a readership of, oh, my Mom.  (I love you, Mom! Thanks!) Suddenly, around December, my readership began to take off (thanks, Pinterest!). So, while I'm away, I'm bringing back some of the oldies-but-goodies that you may have missed if you haven't been reading along since the beginning.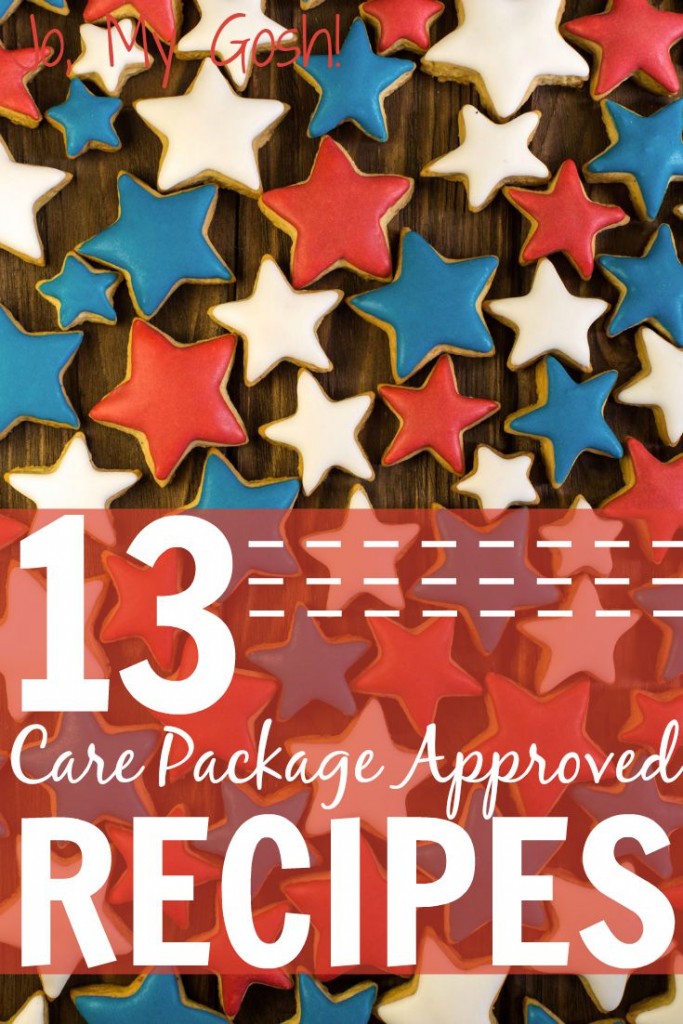 Here's a round-up of all of the recipes I sent John while he was deployed. These are the ones that made it to him, fresh, not smashed into a thousand crumbs, melted, or otherwise inedible. Of course, you can just make them for yourself, if you don't have anyone to send them to!
Click on each photo to view the recipe! Bon appetite!