Over the past years, I've been lucky to have some corporate help when sending care package supplies. You can read my story about how Panera was amazing! John received a huge box of tuna while he was in Afghanistan, too. When I was sending to a friend abroad, Chick-Fil-A gave me a bag full of sauce to send, free of charge.
I know that some people go whole-hog when it comes to care packages and soliciting free items to send to their loved ones and their units. And that is amazing– way to go! Others aren't sure how to get started or are a little intimidated, to be honest. (And I get that! It can be scary to go out on a limb and ask for things.)
The really cool thing? There are a lot of companies with programs for deployed troops. You just need to find them. Don't worry– I've got your back because I've found a ton of those freebies over the years. Today, let's focus on Dunkin' Donuts.
This program has been in existence for years, now–in fact, I've written about it a few years ago!– but it doesn't hurt highlighting their coffee program.
After all, what's better than coffee during deployment? (Not much, that's what!) And free coffee?
Please note: I am not affiliated with any of these programs and cannot troubleshoot or help resolve any issues you may have. Please direct your questions to each individual organization.
The deal with Dunkin'
If you've ever wondered about how to grab some freebies for your deployed loved one, here's a super easy way to do so. You don't have to send an email, call anyone, or speak to anyone face-to-face. Dunkin' Donuts is sending cases of their Original Blend Coffee to deployed members of the U.S. Armed Forces–free of charge–but they need your help. (And yes– they are sending cases… not just bags!)
That's plenty of coffee– enough to be shared and to be enjoyed.
To have the chance to send a case of free Dunkin' Donuts coffee to your deployed loved one, go to the Dunkin' Donuts military request page. You'll need to provide some information about yourself (including your email address) as well as mailing information, rank, and full name of the person you're sending coffee to. AA, AE, and AP "state" selections are at the very bottom of the state drop-down.
After completing the form, you'll be taken to a second page where you can provide more information– up to 1,000 characters. They ask you to "provide as much detail as possible," so this is your chance to explain the situation your loved one is in and how much that case of Dunkin' coffee would mean to them.
There's not a whole lot more information available about Dunkin' Donuts' program right now, but they do mention that they'll be selecting some service members to receive the packages of coffee. While there's no guarantee that your loved one will be chosen to be shipped a free case of coffee, it can't hurt, right?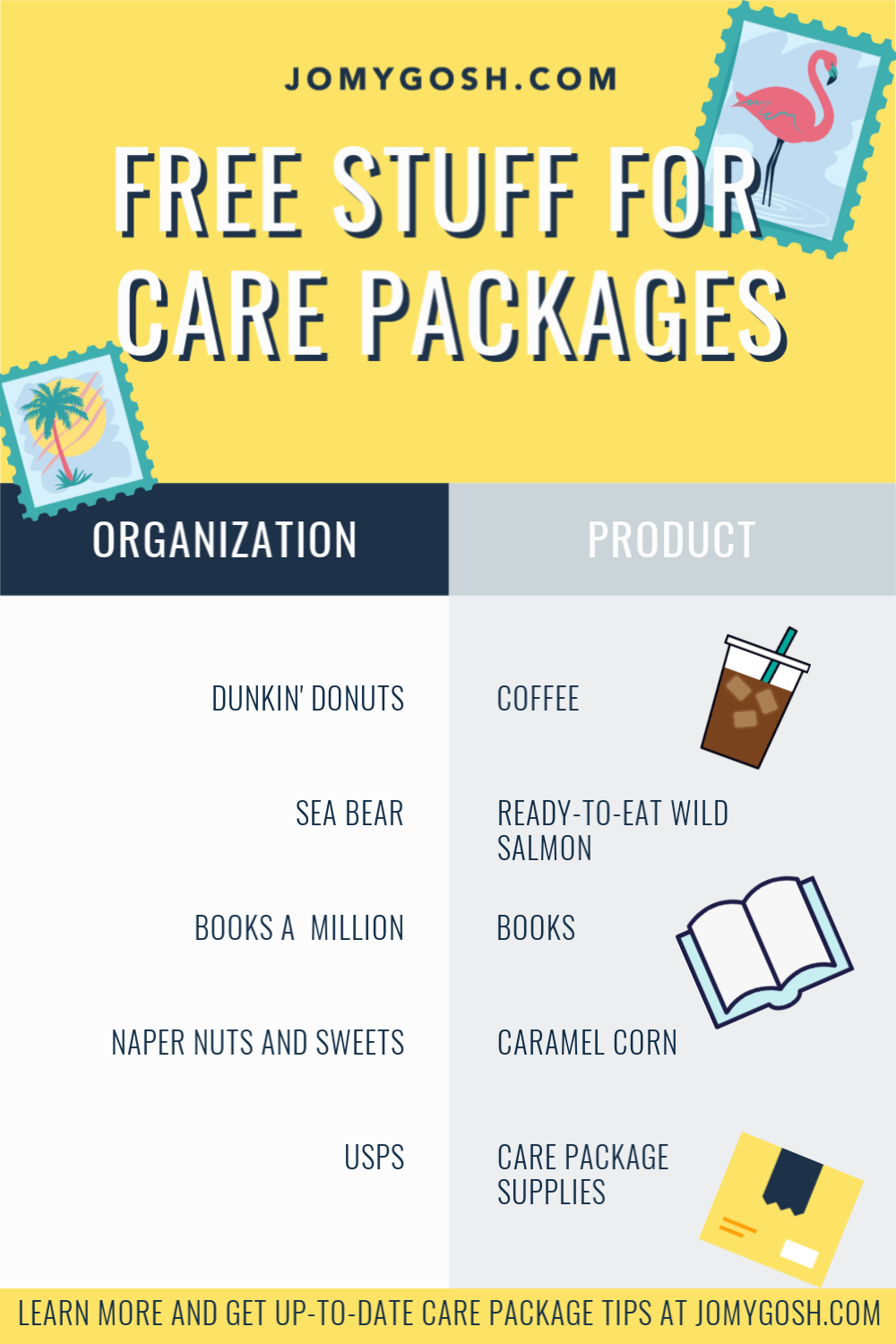 Other freebies
Even if your loved one isn't chosen for a free box of coffee, there are tons of other free options you can look into.
Keep Reading…